Who We Are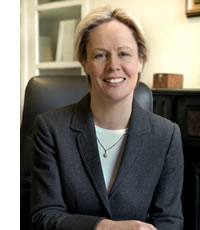 Claire McNamara has lectured extensively in taxation on courses for the main professional accountancy qualifications including ACCA, ACA and CPA and is actively involved in preparing students for the Irish Tax Institute's CTA qualification and the Chartered Institute of Taxation Advanced Diploma in International Taxation.

Since 1996, Claire McNamara has established a reputation for successfully advising businesses, corporate and personal tax clients in her role as Chartered Tax Adviser. Her experience covers the tax structuring of acquisitions, disposals and reorganisations; international strategic restructuring options as well as estate planning. She also advises on global mobility related matters, employment tax, social security as well as effectively dealing with Revenue Audits and Appeals. Over the last number of years she has built up a diverse portfolio of domestic and international clients whom she advises on VAT related matters especially within the technology sectors.

Claire is a regular chair at the joint Irish Tax Institute and ACCA Seminars as well as being a member of the ITI Grinds Panel. She also contributes to "TaxConnections" on a wide range of tax related matters on an ongoing basis.

No courses currently added

52 Lower O'Connell Street,
Dublin 1
Telephone: 01 - 872 8561
Email: info@taxgrinds.ie